We're so excited about our upcoming trunk show with the Tucker by Gaby Basora. We caught up with Gaby over the weekend to discuss what inspires her. She is such a cool lady with a very distinct art chick meets rock and roll vibe. Her use of bold pattern perfectly complements all the craziness we have going on here at Ceylon. Hope to see you all at the show next week!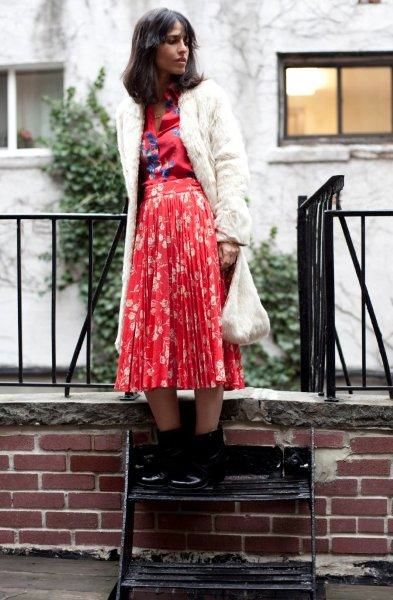 What three things can you not live without?
My three boys (often compared to 'thing one and thing two' a la dr seuss, for the havoc they can wreak on a tidy room)
Also… my glasses, my iPod and my bike.
What or who has been your biggest inspiration?
I am constantly inspired. I get very inspired at the Jeu de Paume. The life, the politics of artists is so inspiring and then the beauty of the work makes me feel invigorated and that anything is possible.
Notre Dame makes me inspired. The patience required to work a lifetime on something only to never see it finished. Books, stories of lives. I have heard that musicians see with sound.
I feel that I can see with words and smells.
Where are you happiest?
Somewhere with great conversation, great music, great food, a great walk or bike ride to get there.
Anything that touches the senses.
Particular happiness, the honey buttered flax seeded toast at Buvette on grove street. Left Bank book store in the Village. Au passage in paris for the greatest apero in town.
How did you come up with the name Tucker?
I didn't have a name for the collection until the night before I met with Barneys to show the first collection. I woke up and had the name Tucker on my mind. Loving words and their meanings, I looked it up in the dictionary.
One definition, " a piece of cloth draped over the bosom" which is the perfect description for what the blouses do. Drape away. Dream away.
If you weren't a clothing designer, what would you be?
-Dancer, singer, viola player, painter. Free style BMX rider.
I love all your patterns? What's your key to incorporating patterns into your wardrobe?
I love the play. The pile on. The addition of one print can affect the balance in a good or bad way. The subtle and grand effect.
The mantra that too many prints is never enough. (Even though sometimes it can be)
What's your go to outfit for day? Evening?
Go to- a tucker combination blouse – our take on the men's shirt the PJ.
For the night a tucker jumpsuit- a one piece so I can focus on accessories, shoes, hat, jewelry.
Who are your style icons?
Anna Magnani, Joanne Woodward, Ava Gardner, Gena Rowlands, my grandmothers, other peoples grandmothers, Richard Branson's mother.
India Menuez, (my friend's daughter… ) Isadora Duncan.
Sonia Rykiel, Vivienne Westwood, Patti Smith, The Clash. Jackie O.